National Award "The priority in 2016"
11.11.2016
TONAR won the Russian National Award "Priority-2016" in the nomination "Priority-Agro".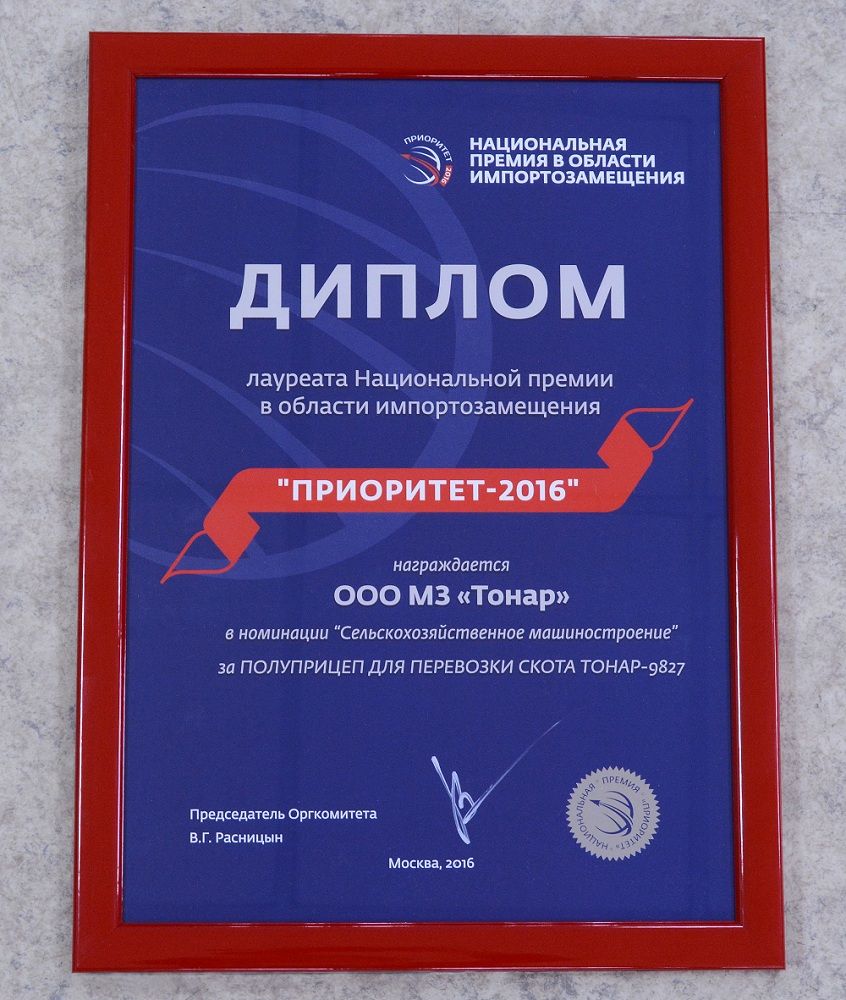 In total, the tender "Priority-2016" was filed 296 applications from companies and organizations from 42 Russian regions and CIS countries. Applicants for the top prizes have become the best 144 Russian projects, including TONAR project: livestock semitrailer Tonar -9827.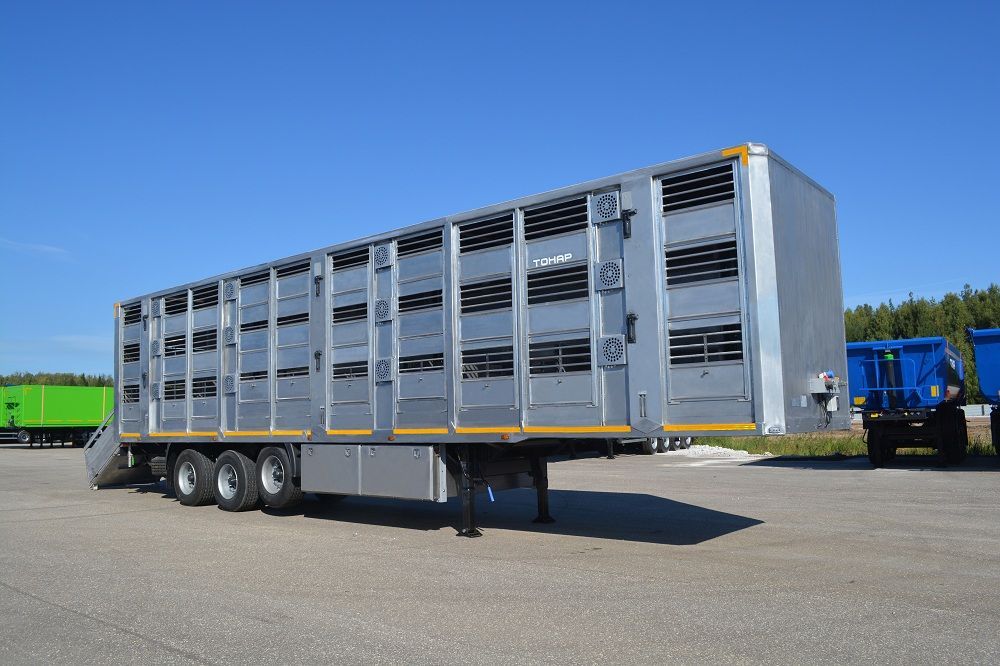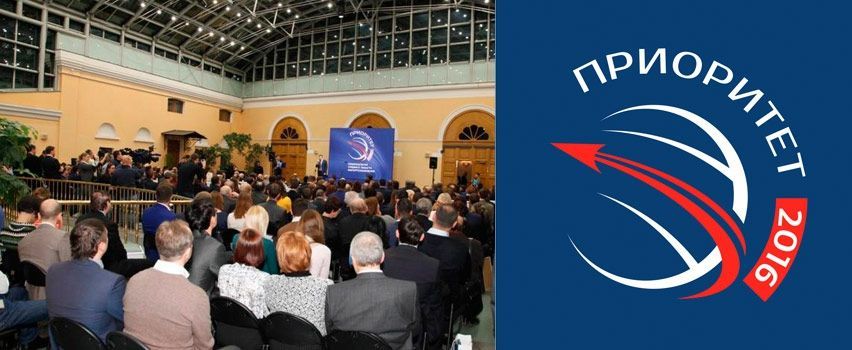 Award "priority" - an annual competition organized to support and encourage producers in the competitive substitution of goods and services. This is the first and only to date in the Russian authority in the professional community, and the mass branded reward the best companies of the country, has reached the greatest success. The award is supported by the Russian Industry and Trade, Ministry of Agriculture of Russia, RF CCI, RSPP, "Business Russia", FAS Russia, as well as other relevant organizations and industry.